Welcome
I acknowledge the people of the Bindjareb Boodja, who are the traditional custodians where I live, work and make magic. I acknowledge that this land has been a site of deep relationship and creation of art for millenia, and that this legacy was interrupted by colonization, and sovereignty was never ceded. I acknowledge the strength and survival of the Bindjareb Yorgas and Nyungar peoples and I pay respect to their elders, past, present, and emerging.
Hello, I'm Eris and it's great to have you here in my online abode. I am a visual artist and creator who dabbles in the realms of the liminal, the fairytale, and the esoteric. A little bit witchy, a little bit whimsical, and a little bit juicy, art is a lifelong passion of mine that is deeply woven into my spiritual practice. Please stay a while and enjoy!
Recent Artwork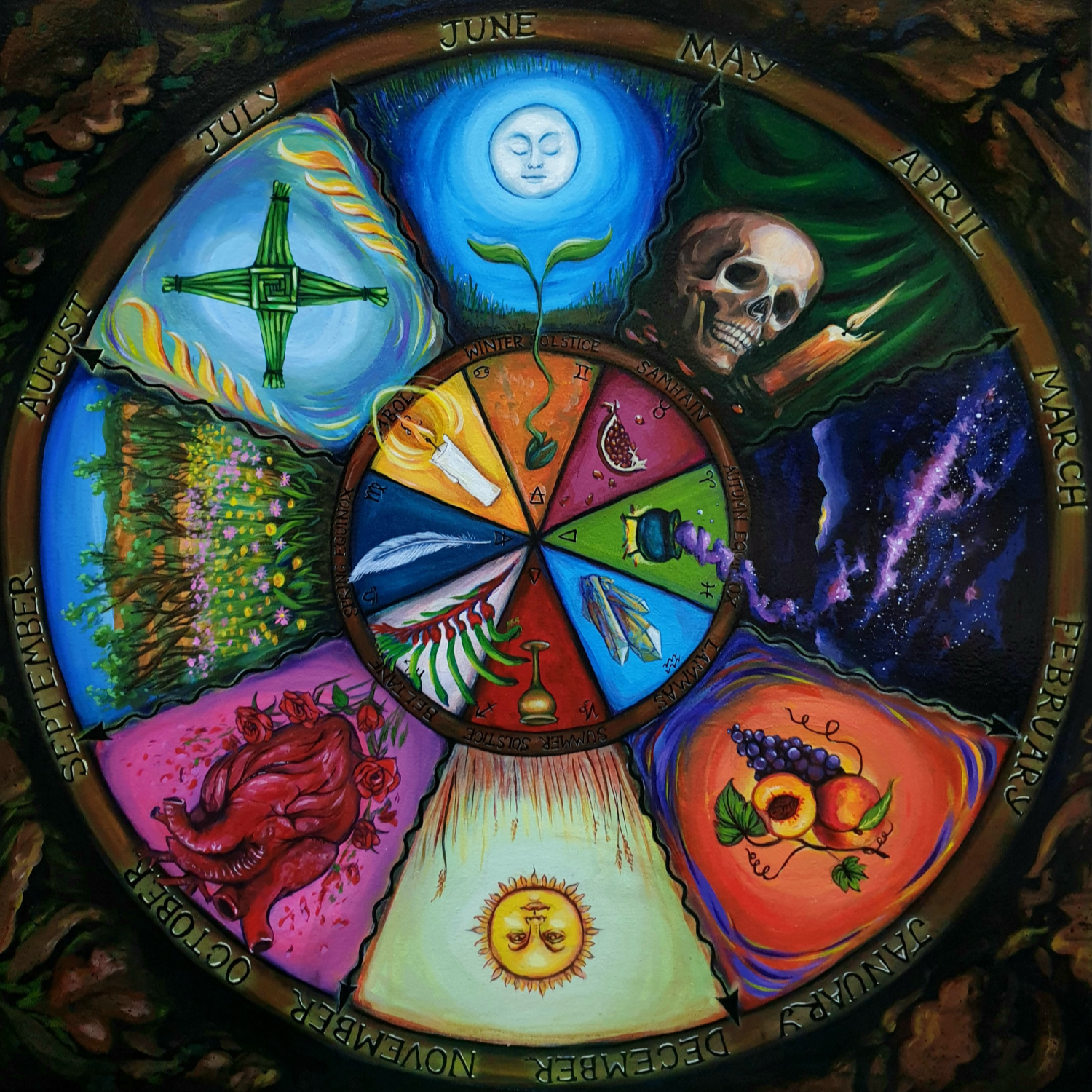 'Wheel of the Year'
Acrylic on Canvas 30 x 30 inches
2023
Hey! Do you love newsletters? I do.
Why not stay updated with a very irregular email that may contain my ramblings and defintely any interesting developments in my arty or witchy world. Click the button below to be whisked away (in a new tab)!

Thanks, you're awesome.