About Eris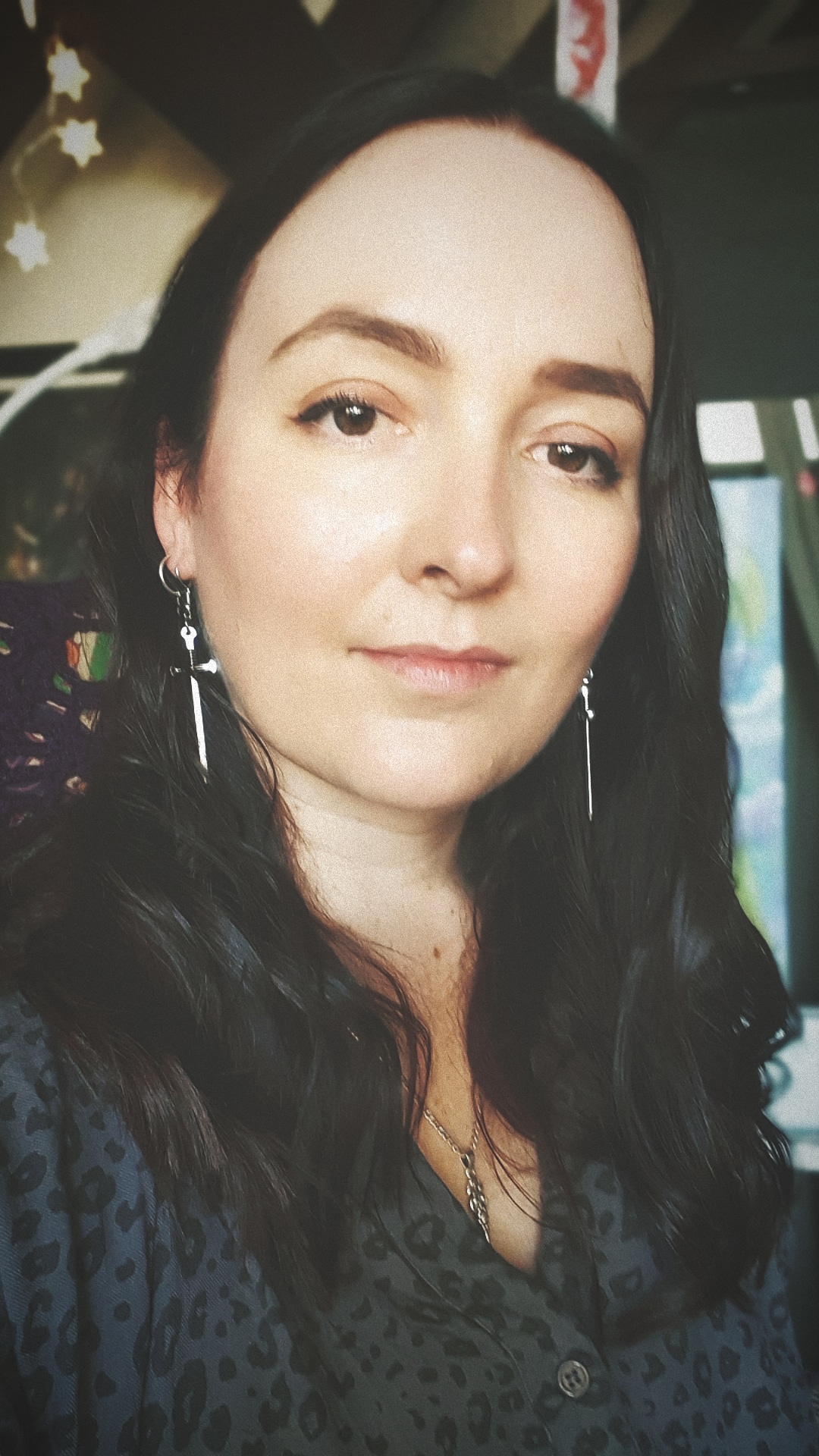 Hello! I am artist whose craft comprises of making stains on things, chatting to magpies that hang out on the powerlines, and hugging trees who sometimes hug back.
I am an eclectic Witch who has been exploring the craft for around 20 years. I am a lifelong seeker and experienced ritualist whose passion is sharing knowledge and experiences with others and enabling creativity. During this time I have provided resources online as well as taught workshops on witchcraft, meditation and art making. I have been a part of groups and covens locally including a foundational member of the Sacred Circle of the Inner Flame for 10 years, and I am an active member of the local pagan community. I have participated in classes, camps and workshops in WA, interstate and internationally, and I am a Devotee of the goddess Hekate. I love sharing my craft through painting, scribbles, words, dance, and song. A dabbler, an ardent student, and a sometimes teacher; my path has been long and winding and I have gratitude for every meandering step along my journey.
I've posted my art, thoughts and writings off and on online for as long as I've been able to sit in front of a keyboard hooked into the World Wide Web. In recent times I have grown quite disillusioned with 'content creation', the workings of the algorithm, and how we cultivate online personas. You might have noticed the more primitive nature of this website's design. I have decided to engage with making content in ways that used to bring me inspiration and joy. That means editing the HTML manually and abandoning slick templates that suck the life out of me. So please enjoy this little throwback to the past in the site's design!

likez:
strawberries
ginger kitties
incense
unicorns
astrology
tarot
favoritez:
Pusheen
Animal Crossing: New Horizons
Star Trek
ANY witchy movies
A Song of Ice and Fire series
Robin Hobb's Fitz and the Fool series